Gorkem Koseoglu (Chief Analytics Officer) answers three questions about artificial intelligence at ING.
---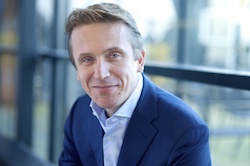 1. Why do you support the national AI course?
AI technology has fundamental impact in all sectors, from manufacturing to logistics, to new products and services. As the companies increase their investments into AI, availability of talent and access to data surface as two critical factors of success. For the competitiveness of Dutch companies and Dutch education system, we have decided to join forces with 4 other large Dutch companies, and work on supporting the universities, the start-up and SME ecosystems, and also help to raise the awareness of the Dutch public about the opportunities and risks of AI.
---
2. How does this apply to banks?
At ING, we are constantly looking for ways to use new technology for the benefits of our customers, and to make banking safer. AI brings tremendous opportunities in making banking more personal, easier and more empowering for our customers. We also use AI to better monitor the financial transactions and protect the health of the financial system. We currently employ tens of data scientists and data engineers to continuously look for new ways to improve our business.
---
3. What about client interaction?
We use AI and Machine Learning capabilities across several domains, including client interaction (chatbots and intelligent assistants), risk analytics (credit risk assessment, early warning systems, fraud systems), marketing and sales (identification of best offers, customer retention), and we have a roboadvice offering in Germany.
---